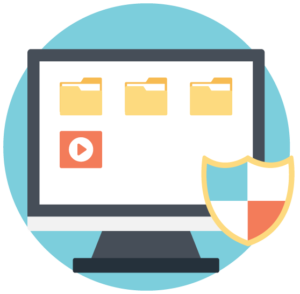 Endpoint software refers to the programs and applications that run on individual devices, such as computers, laptops, and mobile devices, that connect to a network. Our experts will select, configure and manage appropriate endpoint software to ensure the security and productivity of your business. That's why we offer a wide range of services to help you with endpoint software management.
Our services include:
Endpoint software selection: We will work with you to understand your business needs and goals, and provide guidance on the best endpoint software to meet those needs.
Endpoint software deployment: Once the appropriate endpoint software has been selected, we will expertly deploy the software to your devices, ensuring that it is configured and working correctly.
Endpoint software management: Our team will manage and maintain your endpoint software on an ongoing basis, monitoring performance and addressing any issues that may arise.
Endpoint security: We will implement the latest security measures to protect your endpoint devices and data from cyber threats, ensuring your business is safe and secure.
Remote management: We can manage your endpoint software remotely, allowing us to quickly and efficiently troubleshoot and address any issues that may arise.
Patch management: We will ensure that all endpoint software is kept up-to-date with the latest security patches and updates.
By choosing our endpoint software management services, you can trust that your endpoint devices will be expertly managed and secured to meet the unique needs of your business. Contact us today to learn more about how we can assist you with selecting and managing appropriate endpoint software for your business.