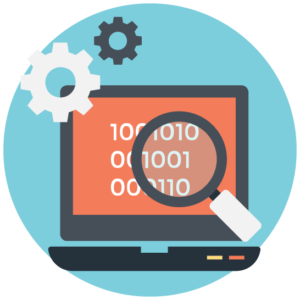 Electronic discovery, also known as e-discovery, is the process of identifying, collecting, and producing electronically stored information (ESI) in response to a legal request or investigation. As a leader in the e-discovery industry, our company offers a wide range of services to help you navigate the complex process of e-discovery. One of our key specialties is assisting clients in building complex search queries.
Our services include:
Data collection and preservation: We will work with you to identify and collect relevant ESI, and implement measures to preserve the integrity of the data.
Processing and analysis: We will use advanced software and techniques to process and analyze the collected data, reducing the volume of data and identifying relevant information.
Advanced Search query building: Our team of experts will assist you in building complex search queries using Boolean logic, proximity searching, and other advanced techniques to identify relevant information within the data set.
Review and production: Our team of experienced attorneys and reviewers will review the processed data and produce the relevant documents for use in litigation or investigation.
Hosting and presentation: We can host and present the reviewed documents in a variety of formats, including online document review platforms, to make it easy for you to access and share the information.
Managed services: We can provide managed services to help you manage the e-discovery process from start to finish, including project management, consulting and technical support.
Our team of experts has the knowledge and experience to help you navigate the complex process of e-discovery, and we are committed to providing cost-effective and efficient solutions. Contact us today to learn how we can help you with your e-discovery and litigation support needs.